Alberobello and the uniqueness of Trulli
If you are preparing a trip to Puglia, Alberobello will surely be one of the places you are going to visit.
There is no place in the world that even resembles Alberobello in the slightest. Thanks to its trulli, some strange constructions typical of this area of ​​Puglia that look more like the houses of fairies, elves or gnomes than of people.
This beautiful village in Puglia is one of the most peculiar in the world, with a great historical heritage. Since 1996 the trulli and Alberobello have been awarded a World Heritage Site by UNESCO.
History of the trulli of Alberobello
Before starting with the places to see in Alberobello you need to know what the famous trulli are. They are characteristic stone buildings with cone-shaped roofs. Typical of the rural area of ​​Itria Valley and originally used by peasants, the trulli have in recent years become one of the top major tourist attractions in Puglia, so much that they have become a symbol of this area of the region.
The origin of this type of construction is uncertain; many historians argue that its origins are linked to religious beliefs. Historically they made their first appearance in the 17th century when the Earls of Conversano (the Earls Acquaviva), at the time feudatories of the area, decided to extend their domain by building a new village. They would have to pay a tribute to the King of Naples (Aragonese family) in order to build new villages; so they decided to build houses that could be quickly destroyed in the case of royal inspection. They used only dry stones without the use of mortar.
Another very curious fact regards the symbolism that surrounds the trulli. When you are there, look at the roofs, as many of them have symbols painted on them (Christian symbols, pagan or primitive symbols and magical symbols).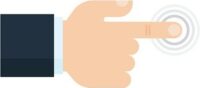 What to see in Alberobello
Alberobello is a small town, half a day will be enough time to walk all must-see the corners. It is located on two hills; the new town is located on the eastern hill and is characterized by a modern architecture. The western part is occupied by the old town (trulli) and the whole area is divided into two districts: Rione Monti and Rione Aia Piccola, both National Monuments.
Rione Monti
The Rione Monti, the more lively and spectacular where most of the souvenir shops, workshops, restaurants and businesses focused on tourists are concentrated. And the Rione Aia Piccola, quieter but full of charm. Largo Martellotta, the main street of Alberobello, separates both.
In this part there is a whopping figure of more than 1000 trulli distributed through 15 different streets, which we recommend you see one by one!
Church of Sant'Antonio
At the end of Rione Monti you will find the only trullo church, the Church of San Antonio. It was built in 1972 and you have to see it being a unique temple in the world.
Trullo Siamese
Going up the steps of via Monte Nero you will find a very peculiar construction that stands out particularly among the others, Trullo Siamese. Its peculiarity is that two trulli stand on the same base, each with its own roof, but joined as if they were two Siamese twins (hence the name).
Legend has it that two brothers lived here and that because of a strong argument they decided to divide the trullo into two identical parts, with two separate doors, each of which led to a different street to never see each other again. What was the reason for the fight? A woman!
Essential streets to see in Alberobello
Although it is best to get lost in the streets without a fixed direction, there are three streets that are particularly worth seeing, such as via Monte Nero, via Monte Pasubio and via Monte San Michele. The oldest trulli are concentrated there.
Rione Aia Piccola
The second part to see in Alberobello is Rione Aia Piccola, the residential area and the most authentic. Within its streets, you can see up to 400 trulli where about 1300 people live. Even today, a fascinating place that has managed to preserve all its authenticity despite being a very touristy town.
Get lost aimlessly through the streets of Alberobello
Pezzolla House
If you are interested in knowing more about the trulli and this part of Puglia, then visit The Casa Pezzolla, a complex of about 15 trulli, houses the "Museum of the Territory" that was born to explain the history and the main productive activities of the area.
Trullo Sovrano
The Sovrano trullo is the only trullo built on two floors. It houses a museum and it is possible to climb to the top. It is also a tourist information center and a bookstore. During the summer months it also doubles up as a theater hosting many events such as plays, musical performances, culture evenings and poetry readings.
Santa Lucia viewpoint
We recommend visiting the beautiful viewpoint of Santa Lucia. It is located in Piazza Gian Girolamo D'Acquaviva D'Aragona, and it is the best place to appreciate the beauty of the group of trulli.
You may find a lot of photographers trying to take the best shot of Alberobello.
Basilica of Santi Medici Cosma e Damiano
Another essential thing to see in Alberobello is the Basilica dei Santi Medici Cosma e Damiano. It is the largest church in town, a majestic building.
Near Alberobello
If you have time, we recommend you visit some places nearby such as Locorotondo, Cisternino and Castellana Caves. Near coastal places worth a visit are Polignano a Mare and Monopoli.
Where to park in Alberobello
Parking in Alberobello could be a bit tricky especially during tourist seasons. Once you arrive in this beautiful town, head to Via Viterbo for free parking lots. This place to park in Alberobello is located about 800 meters on foot from the historic center.
If you want to park closer to the heart of the town, you will most likely have to pay. There are three proper car parks and some blue zones where you can leave your car
Parking for Tour bus
If you are coming with a private tour bus you should head towards Via Viterbo (Z.T.L. zone) where you will find the checkpoint to pay the €50 ticket. Here you will have 30 mins to allow passengers to get out of the bus. If your stay exceeds 30 mins, the system will automatically charge you an extra €25. Afterwards the bust must head towards the parking area in Contrada Popoleto (close to the stadium) where you can get access with the same ticket (ticket is valid for 24 hours).
To pick up the passengers, the bus has to go back to Via Viterbo, where it will be allowed to stay 30 mins to allow passengers to onboard. Same as before, if your stay exceeds 30 mins, the system will automatically charge an extra €25.
Here you can find the official communication from the Alberobello municipality
Where to sleep in Alberobello
If you have the possibility, sleep in a trullo. This is the only place where you can have this experience, and we are sure that you will love it. There is a wide range of accommodation of this type, both in Alberobello and in the surrounding area. Check here for the best deals