Andria is a city of about 100K inhabitants located north of Bari and 10Km from the sea; since 2004 it has become the capital of the province of Barletta-Andria-Trani (BAT) with Barletta and Trani. The area around the city has many caves and ravines, and is part the Alta Murgia National Park. Its Mediterranean climate with mild temperatures favors the growth of a rich Mediterranean vegetation, olive groves, vineyards and almond groves.
The city's origins are ancient and rich in history. Proof of this theory is the fact that one of the stations of Traiana Road was built nearby Andria (1st Century AD) and was of huge help for the city's development. Andria was ruled by the Byzantines, then by the Normans and the Swabians which adorned the city with several monuments and buildings. Frederick II ordered the construction of Del Monte Castle, the most famous monument built by the emperor, is located 18 km from the city and since 1996. It is a UNESCO World Heritage Site.
Its historic city center is characterized by numerous narrow alleyways that hide many places of religious worship and churches of exquisite architecture. Among the others: the Cathedral of Santa Maria Assunta, of medieval origin but rebuilt in 1438, which guards the remains of patron Saint Richard and of Jolanda of Brienne and Isabella of England, wives of Frederick II.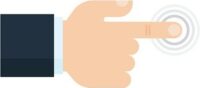 There are many Romanesque religious buildings: Church of St Agostino, the St Francesco Church, the St Domenico Church, the St Maria di Porta Santa Church. Other buildings of historic interest are: Palazzo Ducale, the Clock Tower and Saint Andrea Gateway (Porta S. Andrea) also known as Arc of Frederick, proof of the loyalty and friendship between the emperor and the city.
Several events that take place in this city: International Festival "Castel dei Mondi" (end of August) and Festival of Mediterranean sounds in September.
---
---