Barletta is a large city located north of Bari on the Adriatic coast, and together with Andria and Trani is the capital of the Barletta-Andria-Trani (BAT) province. Easy to reach, Barletta is a nice place to stop by and admire its historic city center.
Photo Credits Michele Flickr
The origins of Barletta date back the 3rd century BC and during the Roman Empire was known as Bardulos or Barulum. The city expanded under the Norman, Swabian and particularly the Angevin domain when it acquired importance as a fortress and became a crucial hub for trade with the East thanks to its fleet of commercial transport ships. Its long and rich history is still marked by the presence of numerous monuments in the old town.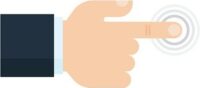 The Santa Maria Maggiore Cathedral was built in 1140 in Romanesque-Gothic style and was extended in subsequent centuries. The Basilica of the Holy Sepulcher built in the 12th century in Gothic style, of remarkably importance as it is located between the Adriatic Road and the Traiana Road leading to Rome, the basilica was a destination for pilgrims and crusaders on their way to the holy land.
Photo Credits Isaib Flickr
Just outside the basilica stands the big Colosso (Colossus) of Barletta, a 4.5 meters high bronze statue depicting the emperor Valentinian the 1st. It is said to be the biggest surviving ancient bronze statue and it was brought to Barletta from Istanbul.
The Swabian Castle, of Norman origin, it was rebuilt by Frederick II in 1234. Restored and opened to the public it houses a library and a museum. Not to be missed is the Palazzo Della Marra that houses a museum dedicated to Giuseppe De Nittis, Pinacoteca "G. De Nitti", a famous impressionist painter born in Barletta.
The Cantina della Disfida (The tavern of the challenge), a tavern where the famous altercation between Italian and French knights took place. The French insulted the Italians calling them cowards. The insult was the excuse to start a battle between 13 Italian and 13 French knights, which ended with the Italian victory. The whole story is depicted on a board outside the tavern. The battle is commemorated each year on February, the 13.
Just outside the city is located the archaeological site of the city of Canne, one of the largest archaeological site in Puglia. Canne is famous for the Battle of Canne which took place in 216 BC between the Romans and Carthaginians of Hannibal.
Photo Credits Montse Flickr