Castel del Monte, World Heritage Site, Puglia
Castel del Monte is a castle located near Andria, it was built in the 13th century by order of the Frederick II (during the Swabian domain in Puglia) and it's probably the most famous buildings that the Emperor ordered to build during his long empire. It has been a UNESCO World Heritage Site since 1996.
Photo Credits Flickr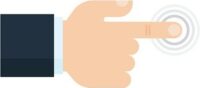 ---
The building, still perfectly preserved, is characteristic for its octagonal shape and is a splendid example of a medieval military building. Extraordinary mix of Northern Europe and Oriental architecture elements, the castle has an octagonal plan with eight towers, also octagonal, located at its vertices. Despite being named and known as being a castle there is no presence of a ditch or other structure to protect the building. Its origin is still shrouded in mystery and there are still many different assumptions about the real use of this building.
Photo Credits Flickr
---
The most common is that the building was a military fortress, some historians argue that the building was used as hunting fortress (mainly by the Emperor who loved hunting falcon), others support the idea it was a temple for religious services or a place where scientists could dedicated to science. In fact, many scientists argue that it was designed to be the largest astronomical observatory in Middle Ages. Fully restored, the castle is now open to public for visit. The image of the castle has already been depicted on the Italian stamps more than once in the past and since 2002 it also appears on 1 Euro cent coins minted in Italy.
For further information please visit the website: www.casteldelmonte.beniculturali.it