Visiting Cisternino in Itria Valley, Puglia
Cisternino is a village in the province of Brindisi, which overlooks the Itria Valley. The first human settlement in the area dates back the Paleolithic period. Even today, prehistoric tools of every kind such as knives, scrapers and chisels to cut bones can be found in the area.
The name Cisternino derives from the hero Sturnoi, who after the Trojan War founded a nearby town which was later occupied by the Romans, which they named Sturninum and today is the current Ostuni. It was not until the Middle Ages that the Byzantine monks named it Cis-sturnium (on this side of Sturnium).
The old town of Cisternino is an example of so-called "spontaneous architecture". The multitude of whitewashed houses forming many narrow alleys, courtyards and the outside stairs, arches and balconies full of flowers, are the result of spontaneity of the local people who built with the idea of the neighborhood and sharing of public spaces.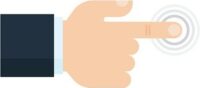 ---
This village is the expression of the poetry and atmosphere of Southern Italy: walking on chianche (the typical paving stone) you can admire balconies in flowers and dozens of large pots with plants that often occupy the small lanes.
Of note in the old village is the tower of Porta Grande (Large Gateway – erected by the Normans in the 11th century) which was the original gateway to the village and St. Nicholas Church built in the 12th century, both facing the main square.
Well worth is a visit at the Bishop's Palace built in 1560 with a late Renaissance style and the Romanesque church of Our Lady of Hibernia that was built in 1100. This church is linked to a legend; it would have been exactly the Virgin with an appearance who indicated the exact place where the sanctuary dedicated to her would have been built.
---
Finally, to underline that Cisternino is famous for his "fornelli" (stoves), butcher shops with wood ovens where you can order the meat, wait for its cooking and consume it on the premises along with other specialties of the house. All this at very affordable prices.