Visiting Galatina, Puglia
Galatina is a city in the Lecce Province and one of the largest in the Salento sub-region; it is located 20 km south of Lecce and 20 km from the Adriatic coast. Mainly an agricultural center it is well-known for wine-production and tobacco-processing. It has very ancient and unclear origins: it probably existed during the Roman times but the first evidences of its existence date back to the Middle Ages when it was a Byzantine and Greek colony. It was originally called San Pietro in Galatina, in honor of the Saint who passed from here on his way to Rome and it kept this name until the unification of Italy in 1861.
Like most of the cities in Salento, Galatina has many remnants of the former Greek colonization, even if it reached its cultural peak during the Renaissance and Baroque times when beautiful palaces and churches were built. Among the most important buildings there is the Palace Vernaleone, palace Galluccio-Mezio and palace Gorgoni. In St. Peter's Square is where the large parish church is located, dedicated to Saints Peter and Paul it was built by architect Zimbalo between 1633 and 1663 in Baroque style and preserves precious paintings in the interior.
---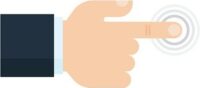 Galatina is home to the precious Church of Saint Catherine of Alexandria, one of the most beautiful in Salento it was built in Romanesque style. Built in local stone the imposing facade has a coat of arms of the Orsini del Balzo family who ordered its construction in 1384, the church was completed in 1391. The facade is adorned with a statue of Christ and the 12 Apostles. The church is enriched by the graves of the family and an array of columns, but what makes the church famous is the interior: its interior is in fact entirely covered with frescoes and paintings depicting the history of the Virgin, of Saint Catherine, scenes of apocalypse, the Old and New Testament.
Finally, the Civic Museum Cavoti which preserves numerous works of asr and paintings of local painters, including Pietro Cavoti and Gaetano Martinez, and works of art from medieval times.
It is also one the main centres in the whole Salento for the ritual of tarantella, the folk dance which evolved from the tarantismo. Every year it is celebrated on the 29th of June with a big festival dedicated the Saint Peter and Paul. Its origin is actually bizarre, the tarantati (people who were victims of the tarantula bite) used to go to Galatina to dance all together and the next day they used to go in the church to be blessed and healed by the two Saints.