Holiday in Puglia: best things to do
Often overlooked by tourists in the past, Puglia is today one of the main holiday destination in Italy. With good reasons. The heel of Italy has so much to offer, from history to food, from coastline with crystalline waters to the mountains of the Gargano, from traditions to adventure. Here are some compelling reasons why you should plan your next holiday to Puglia.
1. Fascinating historical sites and beautiful towns
With so much history, no wonder you will find many historical sites and beautiful tows. Among these, we outline Lecce, known like the "Florence of the South" with its beautiful baroque architecture and Roman ruins. Alberobello, a UNESCO World Heritage site, so famous for its Trulli houses, conical-shaped constructions only present in Puglia. Taranto, ancient capital of Magna Grecia. Egnazia archeological site, a Greek-Messapian town that dated as far back as the 13th century BC. Bovino, an ancient Roman colony. And many more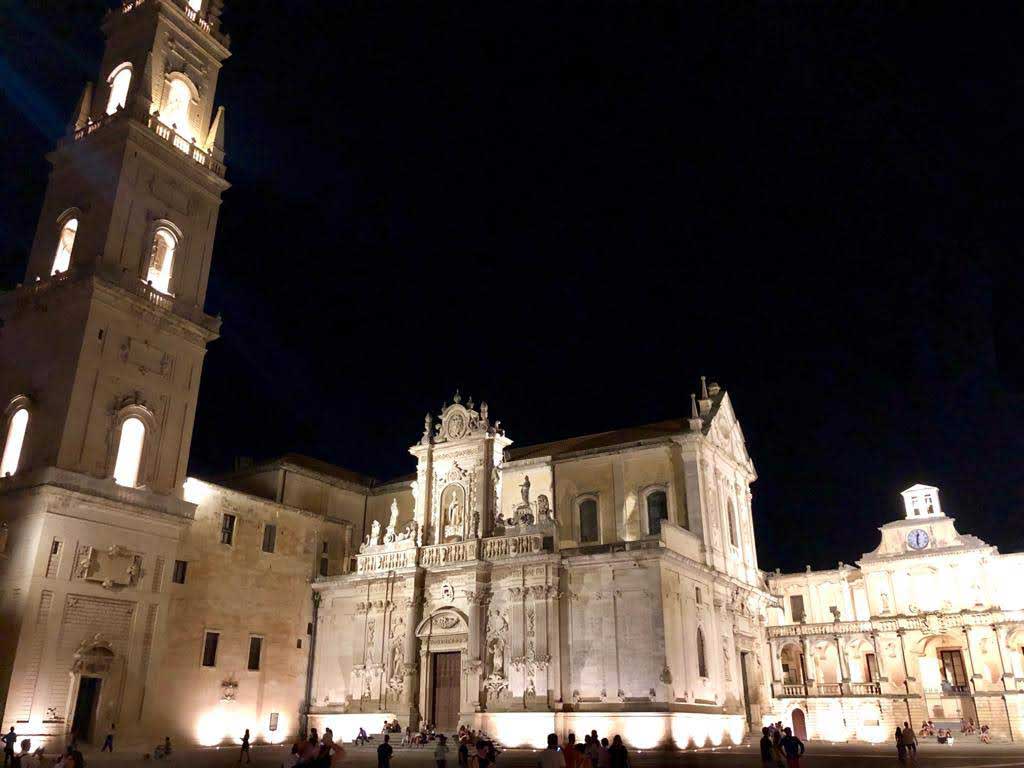 2. The longest coastline on mainland Italy
Puglia borders with the Adriatic Sea and the Ionian Sea and has the longest coastline on mainland Italy (a total of more than 800km). We guarantee that you will find the perfect beaches with clear waters and white sand. However, coastline can offer much more than just beaches. The coast is scattered with so many natural wonders including arches, caves, cliffs, and insane rock formations.
Among the most famous places, do not forget to visit Porto Selvaggio bay, Zinzulusa Caves, the Gargano promontory for stunning views, the Ionian coast with the best sandy beaches. For more detail, check the full coastline and best beaches in Puglia
3. Puglia is the main producer of olive oil in Italy
With most of its land being flat territory, you will see olive trees everywhere. Puglia has over 60 million of olive trees; the highest concentration of olive trees in Italy is in fact in Itria Valley. Most of these trees are centennial; many of them are over a thousand years old and are still producing olive oil.
No wonder that Puglia makes up more than 40% of the olive oil produced in Italy. All olive oil produced here in Puglia is extra virgin olive oil, meaning it has less than 1% of acidity per 100g, this is considered to be the best option.
4. Producer of amazing wine
Puglia is the second wine producer in Italy. In the past, wine producers focused mainly on quantity; however, they now moved towards higher quality. Red grape varieties dominate the Apulian vineyards with more than 80% of cultivation.
Puglia offers four DOCG wines (Controlled and Guaranteed Designations of Origin), and 28 DOC (Controlled Designations of Origin), the highest number of DOCs in Italy after Tuscany.
Red wines are most know, among the others, Salice Salentino, Primitivo di Manduria, Nero di Troia and Negroamaro.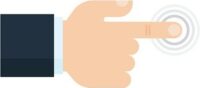 5. Avoid the Crowds
Many popular Italian destinations can get very crowded, especially in summer time. And even though tourism has been growing steadily over the past decade, you could still find less visitors here in Puglia than in other parts of the country.
However, this is now changing in Puglia. With the popularity, comes the mass. The recommendation is to avoid a holiday in Puglia in August, which is the month when most of Italians from the North move to the South. Apart from August, every other month of the year would be perfect for a holiday in Puglia.
6. Amazing Food
As you can read in the Puglian gastronomy, food may be one of the top reasons why tourists visit the region. You simply cannot ignore food when exploring Puglia. With so much agricultural land, coastline and sunshine, Puglia is not second to any other region when it comes to quality food production.
From vegetables to fruits, from fish to wine, olive oil and grain, so many other things are freshly produced right here in Italy. Some of the most famous dishes include the orecchiette, burrata, stracciatella and taralli. For full details read the best 15 foods not to miss in Puglia
7. Great People
People of Puglia are the greatest resource of the region. They may or may not speak you language, but you have the guarantee they will try to help you always. Most importantly, they will welcome you and make you feel at home extending a smile.
The warmth of the people, their passion and enthusiasm for the region and history will stay with you the most.
8. Long History
Puglia has had a long and turbulent history of invasions from the Greeks, Romans, Byzantines, Normans, Turks and Spanish. Its strategic location made the region a continuous crossover of different cultures and population, which have left an amazing cultural heritage.
From Romanesque churches to medieval castles, from exuberant Baroque cathedrals to 12th century mosaic floors and 17th century underground olive oil mills you will have a great choice of locations to visit.
9. Sleep in a Masseria Trullo
A trullo is a conical-shaped construction and a masseria is an ancient fortified farmhouse. Today, many of these constructions are being reconverted to guest accommodation.
Puglia is the only place in the world where you will be able to sleep in one of this luxury accommodation. Most of the times, these masserias are self sustaining as they produce their own olive oil, wine, vegetables and cheeses. This is actually the best part of staying in a masserias as you can stay close to the rural Puglia, get to the best fresh food and get to interact with the locals.
Most of the masserias are located in the countryside, so you will need a car and a good GPS to find them.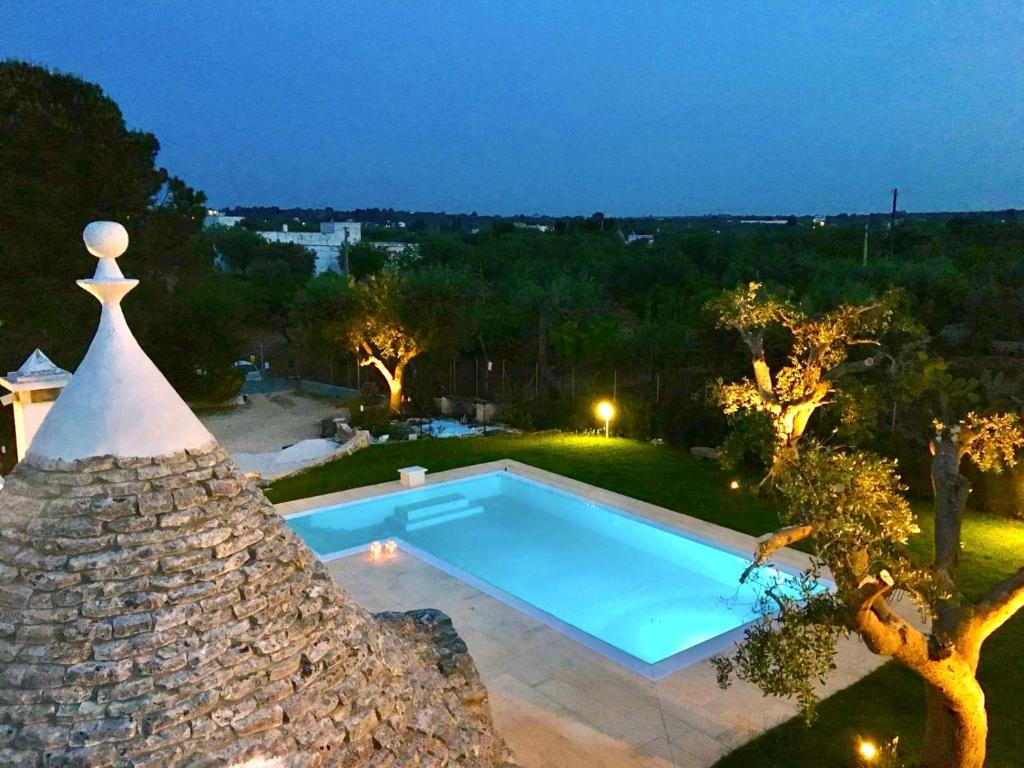 10. The whitewashed towns
Puglia has many beautiful towns and little villages ideal for aimless wandering. Many of these actually recall the times when the Greeks dominated Puglia, especially in the Salento areas and in the Itria Valley. Among these, we find Locorotondo, Ostuni, Cisternino, Otranto and Gallipoli. But also Vieste and Peschici in the Gargano promontory
11. The idyllic countryside of Itria Valley and muretti a secco
The Itria Valley has a sort of bucolic side – infinite olive groves and vineyards separated by the muretti a secco, the old walls built with rocks taken from local lands.
The best way to visit this area is actually by ciclying and randomly get lost between truly, farmhouses and forests.
12. Enjoy the slow life
Leave your stress at home, if you plan a holiday in Puglia. This is a quiet region where locals fully embrace the slow life.
Especially in summer time, in the hottest hours of the day there is a sort of 'do-nothing' atmosphere. You will notice it by looking at empty streets and closed markets. Many will enjoy a siesta time and you may find somebody on the beach only.
13. Traditions and festivals
Old popular traditions are part of Puglia identity and the region has always boasted a full calendar of festivals and patronal feasts. Each represents one of the most anticipated moments of the year for people. Every town and village will host local festival and in summer time, you may enjoy a multitude of sagre. Just to name a few…
If you liked this post, save it on Pinterest!