Visiting Locorotondo, the round city
Locorotondo is a village in the province of Bari with a population of about 14,000 people, well connected by public transports and easily accessible by car, Locorotondo is certainly worth a visit while in Southern Italy.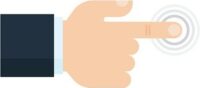 Its name derives from the Latin Locus Rotundus meaning round place to prove the fact that the village had a circular shape which still remains today.
Built on top of a hill and surrounded by a wall Locorotondo is certainly the most beautiful natural balcony over the Valle d'Itria. From its panoramic viewpoint, you can see thousands of trulli, a typical Mediterranean scrub forest, olive groves and vineyards that surround the Masserie.
---
The the foundation of the town dates back to around 1000 AD: the old town is made up of beautiful tiny streets and houses painted in white and built in a Baroque style and when walking through its streets you'll see that everything is very nice and tidy and the atmosphere is almost unreal.
The Mother Church of 'St. George the Martyr', built between 1769 and 1821 and including 14th century bas-reliefs; the church of 'San Rocco', the Romanesque church of 'Our Lady of Greece' are a must see for visitors to the area.
---
Finally, to remind that Locorotondo is famous for the production of wine, particularly white and sparkling wine which takes the name from the village and it has been officially elected from "I borghi piu' belli d'Italia" as one of the most beautiful old villages in Italy.