Matera – What to see and best belvedere
During our recent holiday in Puglia, we decided to take a short trip to Matera. It had been long since I last visited the city and I was hugely impressed about how Matera has changed and is continuously evolving.
The city has embarked a changing process that started many years ago and many movies have been recorded here in the last decades. Matera was chosen as set for the movie The Passion of the Christ which boosted enormously its popularity.
The first thing that struck me was the high number of tourists visiting the city, last time I was there Matera was barely known, especially abroad. We went in August which is the peak season for holidays and we struggled a little bit with car-parking and hotel searching. So here give you my top three tips if you are planning to visit Matera:
Tip 1: avoid peak season in August for two main reasons: firstly, there are way too many tourists flooding the city…every hotel, restaurant and shop may be packed. Secondly, with an average temperature of 38 degrees Celsius during the day, it was very hot walking through the city with our baby.
Tip 2: while it´s so handy accommodating in a hotel in the old city (I Sassi), we preferred to stay in a B&B just few Km away in the country side. With a swimming pool and 5 mins driving from the Old Town it was by far the best choice.
Tip 3: be prepared to wear comfortable shoes and climb a lot of stairs. And if you are travelling with a baby, I recommend to use a baby backpack. While you can use a buggy in the main streets, you´ll have to bring it up and down continuously while wandering through the many little alleys in the I Sassi district.
Things to know about Matera
Matera is known as the city of the I Sassi. It is one of the few cities which has been continuously inhabited since prehistoric times; only Aleppo and Jericho seem to be older.
The main attraction of Matera is the old district of I Sassi which has been declared UNESCO world heritage site in 1993 along with the Regional Park of Rock Churches. They have been defined as "one of the most outstanding organized urban settlements ever created in the world, a real masterpiece of human creative genius and capacity to adapt".
In 2014 Matera has been nominated 2019 European Capital of Culture in Italy.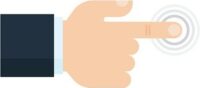 In the 1950s people were still living in the cave-houses with very bad hygienic conditions; at that time Matera was defined as the shame of Italy. By law, it was decided that people had to abandon the cave-houses and move to modern homes; the Sassi were basically abandoned and forgotten.
Later on in the 1960s it was even suggested to completely destroy them; in the late 1970s people started to go back to the Sassi and repopulate the district. This repopulation process is still in progress, the city council encourage people to go back and live the Sassi; however most of the cave-houses are being turned into businesses.
Thinks to see in Matera
I Sassi – The Sassi district hosts hundreds of cave-houses which are built on top of one other with narrow streets leading to squares and courtyards. It occupies two massive rocks (Sassi) – Sasso Barisano and Sasso Caveoso restoration of Sassi started in late 1980s and is still ongoing, most of cave-houses today host beautiful hotels, restaurants and bars, shops, museums and art galleries
Cave-house (Casa Grotta) – Here we can see how families used to live in the early 1950s, they consist of a one caved room which used to host both men and animals. It includes a bedroom and kitchen, a cistern for rain water, stable and manger.
San Pietro e Paolo al Caveoso – Built in the 13th century it shows a facade in baroque style. It overlooks the Gravina and offers a beautiful viewpoint for photography lovers.
Matera Cathedral – Built in the 13th century in Pugliese-Romanesque style, it is dedicated to the two Saints of Matera. It occupies the Piazza Duomo which overlooks the Sasso Barisano and also offers one of the best belvederes
San Giovanni in Monterrone and Santa Maria de Idris – These two churches are literally carved out of the rocks on a spur which raises from Sasso Caveoso
Regional Park of Rock Churches – Located across the Gravina river which hosts more than 150 churches carved into the rocks. These were little places of worship built around which they used to build human settlements.
---
Belvederes of Matera (Viewpoints)
Having walked up and down throughout the city and in every single street and square, here I suggest you my favorite spots to take a picture and enjoy a nice view of the Sassi area
1 – Belvedere Via Muro
2 – Belvedere San Pietro e Paolo al Caveoso
3 – Belvedere Cimitero barbárico
4 – Belvedere Giuralongo
5 – Belvedere Guerricchio
6 – Belvedere Piazza Giovanni Pascoli
7 – Belvedere Via Santa Cesarea
8 – Belvedere Murgia Timone