Visiting Molfetta in Puglia
Molfetta is a town located 30-minute away from Bari, overlooking the sea and a few kilometers from the cities of Trani and Barletta. Located directly at sea, has a long promenade and a beautiful old port – perfect for a long walk at sunset. The port has always harbored an active fishing fleet.
History of Molfetta
Molfetta played an important role in the past and had loads of prosperity, which can still be observed in its architecture. It is easy to reach, thanks to its geographical location, crossed by the main motorways and railways and connected to the nearest airports of Bari and Brindisi.
The origins of Molfetta are very ancient and many historical events took place in the city. From the era of Byzantine domination, passing through Frederick II of Swabia, Molfetta was considered of strategic importance thanks to its center overlooking the sea, which favored commercial exchanges.
Things to see and do in Molfetta
Molfetta is not just worth visiting because of its spectacular sea views but also for the beautiful historic center and many buildings of rare architectural beauty. The real protagonists of the historic center are the churches. An unmissable masterpiece is the Cathedral of Molfetta, the undisputed symbol of the city. It is dedicate to San Corrado and it is a unique example of neo-Roman architecture. Dating back to the 11th century and of imposing dimensions, it is equipped with two bell towers that dominate the whole city.

Of great interest is also the Cathedral of the Holy Assumption, located just outside the city.
The Basilica of the Madonna of the Martyrs is the oldest church in town and contains lovely artwork as well as a sculpture of the Holy Sepulcher; worth seeing, carved from stone transported from the Holy Land.
Another excellent testimony of the Baroque style, which is present in Molfetta, is the Church of San Pietro built on a previous Romanesque building. Once here there were the protective walls of which you can still see the remains of this ancient defensive work.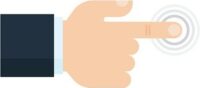 The most evocative restaurants are located in the Island of Sant' Andrea, the most ancient part of the town where the initial urban center was born; here you can enjoy the thousand facets of Molfetta gastronomy, very close to the port and a short distance from some of the most beautiful buildings in the city.
Raw seafood is one of the dishes that best expresses the essence of the local cuisine, but also the incomparable orecchiette, cooked with many different recipes, are those dishes that you can´t miss in the land of Bari.
Near Molfetta
For those who want to visit the surroundings, there are many opportunities. One of the best option is to visit the "Pulo": it is a sinking of karst origin. Here they built a "nitriera" where gunpowder was made, the remains of which can still be seen today. Worth planning a visit to Trani, Del Monte Castle and Parco Nazionale dell`alta Murgia