Puglia family holiday with kids
Time to plan your next family vacation? Today we'll give you some tips and recommendations for an unforgettable family holiday in Puglia.
There is always something fun and entertaining to do in Puglia for all ages, with so many activities on land and in the water to keep adults and the kids very happy.
Puglia is an excellent region well adapted for a family holiday as it offers a wide selection of activities specifically for kids which incorporate nature and history and will be a source of curiosity for them.
1. Paleontological Museum of Dinosaurs
Kids will love this place, and will experience great emotions.
Located in San Marco in Lamis in the Gargano National Park, this open-air museum is a place to immerse yourself into the past and to dive into a time and space millions of years away.
The museum will allow you to marvel at the exceptional findings of dinosaurs that were discovered in the Gargano territory, the external path would take you on a tour where you will meet some big replicas of these creatures that used lived in this territory 120 million years ago have been replicated in real size.
Location: Borgo, Viale dei Dinosauri, 71014 Celano (FG)
Website: http://www.dinosauriborgocelano.it/
2. Zoo Safari – Fasanolandia
Zoosafari Fasanolandia is a theme park in Fasano. The park includes a drive-through safari park in the visitor's own vehicle as well as walk around animal areas, animal shows, and several rides.
You can ride among and by surrounded by many creatures from around the globe, from elephants and giraffes to bison, camels and flamingos. There is also tropical center, which houses snakes and alligators, and the zoo's train running through monkeys and lemurs.
Finish the day at the penguin house, the dolphinarium and enjoy one of the many attractions such as roller coasters, water rides and fairground-style attractions.
Location: Via C / da Sant'Elia, 72015 Fasano (BR)
Website: http://www.zoosafari.it/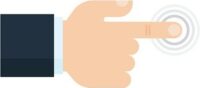 3. Jonian Dolphin Conservation
Jonian Dolphin Conservation is an award-winning marine research team located in Taranto that power up their catamaran and take to the waters around Puglia to observe and protect the mammals that call the Ionian Sea home.
This is a wonderful experience for adults and children, to see these playful, beautiful animals in their natural habitat is certainly an amazing opportunity. You can book a tour and benefit of an amazing experience watching a dolphin family swimming along the boat and get teachings from the marine biologist on board.
They also provide a light snack on board. You can also donate to keep the project growing and continue to observe and protect these fantastic animals in their natural environment.
Location: Corso Vittorio Emanuele II, n°1, 74123 Taranto (TA)
Website: https://www.joniandolphin.it/
4. Splash Gallipoli
Splash is the water park located in beautiful natural surroundings near Gallipoli in Salento. It has 10 swimming pools, 25 water slide tracks, 4 disco dance tracks, foam party, hydro massage, pine forest, theme amusement park for children, bar, family-friendly restaurants on-site as well as a quieter picnic area shaded by trees, pizzeria and grill services.
All this in a day full of entertainment and shows for adults and children
Location: Litoranea S.Maria al Bagno, 73014 Rivabella (LE)
Website: http://www.splashparco.it/
5. Il Parco dei Dinosauri (Dinosaurs Park)
The Dinosaur Park of Castellana Grotte gives you the opportunity to admire a splendid open-air museum with life-size animals; it is a real journey through the ages, which will take you back to the time of these ancient giants faithfully reproduced from fossils found by paleontologists all over the planet from 1820 to today.
A guide will accompany you, allowing young and old a journey into the past of our planet Earth: from the primary era, the Paleozoic Era, with primordial fish, amphibians and reptiles, to the Mesozoic Era, dominated by large dinosaurs and the Cenozoic Era dominated by mammals.
Location: Via Conversano, 157, 70013 Castellana Grotte (BA)
Website: https://www.ilparcodeidinosauri.it/
6. Oasi Le Cesine – Nature Reserve
Le Cesine has been a nature reserve since 1977 and is the most beautiful WWF protected oasis in Puglia. It is one of the most important wetland in Southern Italy and the only surviving area of marshland that once covered the coast between Brindisi and Otranto. Its name comes from the Latin Seges which means uncultivated or abandoned area.
The reserve is open all year round; it can be visited only by walking tours and accompanied by expert guides. Several routes are available for all visitors needs, including specific trails for photographers and birdwatchers.
Location: Masseria Cesine, 73029 Vernole (LE)
7. Salina dei Monaci
Known as the Salina dei Monaci, literally "The Saline of the Monks", this water basin covers an area of about 250,000 square meters. In the past it was used for the extraction and collection of sea salt, exploiting the waves and sea storms, the sea water was in fact channeled and collected in this stretch of land.
It is an optimal environment for many migratory birds and therefore ideal destination for bird watchers. The most popular are certainly the pink flamingos that we were lucky enough to see and photograph.
Location: SP122, 42, 74024 San Pietro In Bevagna (TA)
8. Alberobello
Kids will love Alberobello and its magic world of trulli. Alberobello is situated on two hills; the new town is located on the eastern hill and is characterized by a modern architecture. The western part is occupied by the old town (trulli) and the whole area is divided into two districts: Monti and Aia Piccola, both National Monuments.
Alberobello is without question one of the most characteristic towns in Italy and is famous for its traditionally built ancient stone houses called trulli (which since 1996 have been named a UNESCO World Heritage site).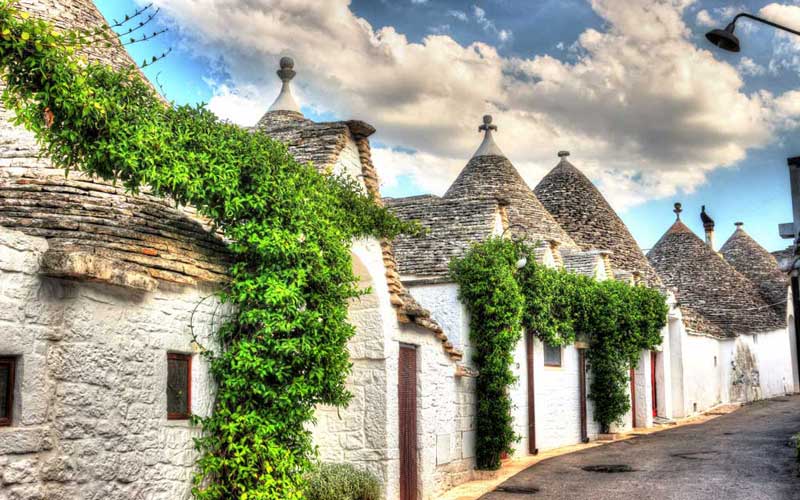 9. Carrisiland
Located in Cellino San Marco, halfway between Lecce and Brindisi, Carrisiland Acquapark consists of 7 mega pools and Caribbean lagoons (approximately 25,000 square meters of water). It offers over 3 km of water slides. It is the largest water park in South Italy and is fully immersed in the typical Apulian countryside surrounded by thousands of olive trees
Location: Contrada Curtipitrizzi, 72020 Cellino San Marco (BR)
Website: https://www.carrisiland.it/
10. Daunia Adventure Park
The Daunia Adventure Park is located in the countryside near Biccari (province of Foggia). The park provides a range of exciting activities that cater to adventurers of all ages: a set of acrobatic courses in height with passages suspended between trees, generally tall trees or, in some cases, even on wooden poles or rock walls. These are ludic-sporting activities that the visitors can experience, previously instructed by highly qualified personnel and equipped with a safety device, crosses in complete autonomy. The entrance to the naturalistic park is free! You can eat there by reserving a table, bringing your lunch or eating the products you will find in the picnic baskets that you can buy onsite! Only the activities and services are paid.
Location: Località Lago Pescara 71032, 71030 Biccari FG, Italy
Website: https://www.dauniavventura.com/