Safari Zoo & Fasanolandia
This is a place that all children and their parents will love, this is where you can be in contact with nature and animals and have a great fun within the amusement park. This permanent structure that hosts hundreds of thousands of visitors each year is located just outside the town of Fasano in the Brindisi Province. It consists of the safari zoo, the wildlife pedestrian park and the amusement park known as Fasanolondia.
The entire complex is the biggest in Italy and one of the biggest in Europe. Main attraction is the Zoosafari, this is a great wildlife park that houses about 1,700 specimens of 200 species. Here the animals live in absolute freedom in very large and open spaces; they can also get close to the public.
The zoo, a safari-style area, has to be visited by car: keeping all windows closed and driving alongside with lions, tigers, bears, camels and zebras is a truly exciting experience not to be missed. Stop near the giraffe section and offer them some peanuts, they will gently lean towards to your car.
---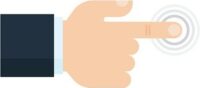 The wildlife pedestrian park has different sections: jump on the monkey train and be ready to be surrounded by hundreds of monkeys and baboons looking for peanuts. Visit the tropical area with snakes, turtles and alligators, the ornithological area where several species of exotic birds can be admired and the reptile-fish-insect house. Finally take a trip with the metro-zoo to the lake and its tiny islands: watch out from the train for leopards and panthers. Jump off the train and watch the seals, rhinos, bears and hippopotamus.
Fasanolandia is the amusement park located just beside the Zoosafari with over 25 attractions. Among the others, theater cinema 4D, a dinosaur exhibition, giant water slides, a Ferris wheel, a Puglia in miniature and the new Euro-fighter a new terrifying roller coaster. There is also a water arena that usually stages performances of artists and dolphins.
For futher information please visit the webiste: www.zoosafari.it