Visit Santa Maria di Leuca in Puglia
Santa Maria di Leuca, often simply called Leuca, is a small village which is situated at the bottom of Puglia, in a stunning bay between Punta Ristola and Punta Meliso (where the 49 meters lighthouse was built in 1866). The presence of several archaeological remains in its caves proves the human presence in this area as early as the Paleolithic age. The village was named Leukos, literally illuminated by the sun, due to its beauty and brightness. Later, as the story goes, San Pietro chose the town as location from where to initiate his evangelical work, and thus added the Virgin's name and for the Christians the village became the door to Heaven.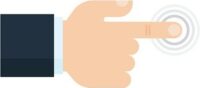 Well connected to other towns in Salento, it is a very popular and peaceful village, it's indeed a tourist destination for travelers who decide to spend the holidays at the bottom of Puglia and particularly in Salento area. With the ability to see both sunrise and sunset over the sea it is often referred to as paradise between the two seas as it marks the point where the Adriatic meets the Ionian Sea.
---
By the end of 1800 Leuca became the summer residence of the Pugliese aristocracy, stunning Tuscan-style, Gothic, French, and Renaissance style villas were built which still today adorn the seafront and the landscape of Leuca. Many of these villas were ravaged and robbed during the Second World War, many of them were also despoiled from the metal decorations (needed to produce weapons) and a few were used in order to accommodate refugees. Some were badly damaged and restored after the war when they underwent a change of style. Among the most important we highlight: Villa Daniele, Villa Fuortes, Villa Mellacqua, Villa La Meridiana, Villa Loreta Stefanachi, Villa Episcopo, Villa Colosso, Villa Arditi, Villa De Francesco, Villa Seracca.
An impressive flight of steps leads down from the Basilica to the aqueduct inaugurated by Mussolini during the fascist era. It is, in fact, in Santa Maria di Leuca that the monumental aqueduct delivering water to the whole of Southern Italy has its outlet.
---
The promenade with its trend nightclubs, the port, landing stage of big fishing boats and holiday yachtsmen, the bathtubs, the 16th-century tower of the "Omo Morto" (the Dead Man Tower), the intense blue of the sea, its many coloured seabed, its caves and bays of sand, make Leuca a beautiful holiday destination. Leuca is a charming and fascinating place thanks to its history and traditions but above all it is admired for its sea and shores, which attract thousands of tourists, sailors and divers keen to explore the underwater caves. Among the other we remind the cave Grotta Treporte (where remains of the Neaderthal man have been found) Porcinara, Diavolo, Fiume, Bambino and Giganti. Finally, take a boat trip to the sea grottoes of Grotta del Diavolo, Grotta della stalla and Grotta Grande di Ciolo