Puglia food: Top 15 Savory Food not to miss!
In Puglia, the food gastronomy are deeply-rooted and represents a main link between land, natural resources and community. While visiting the region, you should definitely dedicate some time to taste and enjoy the local cuisine. Pugliese cuisine has always been defined as cucina povera (poor cuisine), meaning that its cuisine tends to be simple, relying on local, fresh produce.
Still, it is considered one of the best and typical in Italy. Yet it satisfies any palate as there are lots of delicious ingredients to choose from. Its three main strengths are: durum wheat, vegetables and olive oil that combined with fresh fish and meat create unique and genuine dishes! When thinking about the Puglia's dishes our visitors should definitely try, we originally thought to give you a Top 10. However our list sooner became pretty long and we found the "selection" very challenging because of the food variety and great taste.
So we have finally agreed to limit it to the Top 15 and focusing only on savory food, including some meals that you can also enjoy on the go, while walking though some piazza or lying on the beach! All these dishes come from the old Pugliese tradition and represent the flagship of the region. So enjoy the Puglia food…Mangiamo?
---
Panzerotti
Panzerotti are a typical dish from Puglia that you will definitely have to try when visiting this region! In the Pugliese capital of Bari, panzerotti are traditionally made for the feast of St. Anthony Abbot on the 17th January. They are made with the same pizza dough and then deep fried for a crispy taste! The filling may vary, but the most popular is a mixture of chopped tomatoes, mozzarella and ham.
---
Burrata
The Burrata is a fresh cheese, whose names means "buttery" in Italian, which is made from a mix of mozzarella and cream. The outside thin shell is made of mozzarella while the insides contain a soft mixture of curd and fresh cream. Photo Credits: Flickr-She Paused 4 Thought
---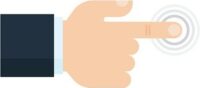 The frisella, also called frisa, makes its first appearance back in 1300. Typical of Southern Italy regions such as Campania and even more Puglia, its literal description is: bagel-shaped toasted roll. The name frisella probably derives from the Latin "frendere", which means grind, cut into small pieces, and in fact the frisella is a crumbly food.
---
Bombette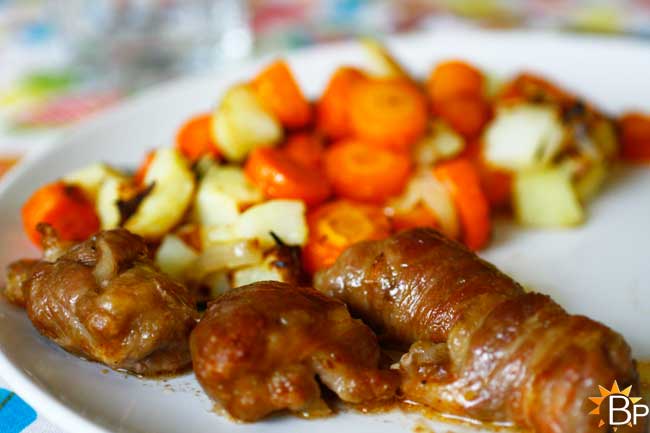 La Bombetta is a specialty of Puglia, in particular of the Valle D'Itria, and it's like a seasoned pork braciola swapped around some cheese and then grilled. It has poor origins, but now it have become really popular and a must-try food in Puglia. Find out how to prepare bombette with our Bombette Recipe.
---
---
Pampanella
This is a special cow's (or mixed) milk cheese produced in the land of Taranto, Brindisi and Lecce, a specialty of which very few are aware of! The pampanella takes its name after the grape leaf (the "pampano") where it was originally wrapped. Now it is common use to utilize the fig leaf which gives the cheese a sweet flavor but a lightly bit taste, while helping with it curdle. Photo Credits: Flickr-Tatinax
---
Orecchiette
Orecchiette is a homemade ear-shaped pasta that is usually served with cime di rapa (turnip tops) and garlic, or ricotta cheese and fresh tomatoes. Its name means indeed "little ear". Here a recipe idea that you can try at home: Orecchiette with Arrabbiata Sauce.
---
Taralli
The taralli are small and circular crackers that are commonly consumed as an aperitif in Italy. Try the savory version —made with olive oil and flavours like fennel, black peppers or poppy seeds— or the sweet one, with sugar and white wine. To know more click here. Photo Credits: Flickr-Catcher In My Eye
---
Pucce
Pucce are a traditional on the go snack in Puglia, in particular in the Salento area. They are made of pizza dough and can be stuffed with meats, cheeses, and/or vegetables. Check out the video, click here
---
Rustico leccese
The Rustico Leccese is a little puff pastry filled with béchamel sauce, chopped tomatoes, mozzarella cheese and black pepper. This is a typical dish from Lecce and the legend has it that the local chefs created it specifically for the Lecce nobility, as an interpretation of the French vol au vent. You can find them at any Salento's bakery and they are perfect with an aperitivo! Photo Credits: Flickr-Flavio Massari
---
---
Caciocavallo
Caciocavallo is a typical curd cheese from Puglia, in particular from the Daunia Mountains, made out of sheep's or cow's milk. It is shaped like a tear-drop and its taste is sharp and spicy, becoming stronger with aging. Its name means "cheese on horseback" for the way the caciocavallo is always bound with a rope and then hung, left to mature. For great taste, try it grilled! Photo Credits: Flickr-Luigi Strano
---
Stracciatella
The Stracciatella is a soft stretched-curd cheese from Puglia whose name takes after its method of production. Indeed, it is made using a shredding technique that creates lots of little thin "stracci" ("rag" or "shred") of mozzarella soaked in fresh cream. It's so creamy and milky that you won't be able to stop yourself by eating more and more! Photo Credits: cucinasuditalia.blogspot.ie/
---
Focaccia
Every time is perfect to enjoy a piece of Focaccia! You can buy it in any Puglia's bakery and you can eat it hot or cold. As main meal you can also add along some cheese, cured mix or salad. Here there is the original Focaccia Recipe.
---
---
Fava Bean Pure and Chicory
This is a typical dish of the winter months, made of very simple ingredients but very tasty! It's a fine puree of fava beans accompanied by butter chicory, all served with some extra-virgin olive oil and croutons. Photo: Alessandro Testone
---
Altamura Bread
This is a unique bread made from durum flour from the Altamura, a city in the Bari Province, and produced with certain specification of water and production method. The crust should be over 3mm in thickness and the bread has two traditional shapes, locally called "U sckuanète" (overlapped bread) and "a cappidde de prèvete" (priest hat). In 2003 the Altamura bread was granted PDO status within Europe. Photo Credits: Flickr-Aurelio Barattini Tuscan Cook
---
---
Bella di Cerignola
The Bella di Cerignola is an olive cultivar from Cerignola, a city from the Foggia Province in the Gargano area. With their deep green colour, Cerignola olives are the largest size variety of olive in the world, they are mild in flavour and have a meaty texture. Perfect to enjoy as an appetiser or as part of a starter platter. Photo Credits: Flickr-Federica Bruno Stamerra