Trani, with Andria and Barletta, is the capital of the Province Barletta-Andria-Trani (BAT). The city is an historic fishing port on the Adriatic coast and is located in a small natural bay. It is an ideal destination for a daily trip as it is easily reachable and is a lovely place to explore, wander and relax.
Its name comes from Tirenum as according to legend it was founded by Tirreno, son of Diomedes.
The city is well known for the beauty of its port and an immense historical architectonic patrimony, reminiscent of a glorious past. The origin of the city dates back the prehistoric age but the first historical artifacts that have been found date back the period of the Roman Empire. After the fall of the Empire the city was conquered by the Byzantine Empire and later on in medieval times it had an important economic and cultural development, thanks to its port the city was in fact a crossroads between East and West.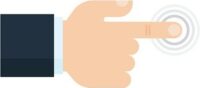 ---
It was during this time that Frederick II ordered the construction of the Swabian Castle (1233) that signed the economic peak for the city. The castle, which dominates the sea, was used as a prison but today it's open to the public and houses exhibitions and events.
The Cathedral of San Nicola Pellegrino is the most important building in town and is the most famous example of Romanesque style in Puglia. The magnificent church was founded in 1097 (on the ruins of the church dedicated to Santa Maria della Scala) but was only completed in 1197 ; it is built on the water's edge and it overlooks the sea from its spectacular position. The big facade has a rose window and beside the the church is the bell tower. The original bronze door has been removed and is displayed inside.
---
The Church of Ognissanti, built by the Knights Templar, it was used as shelter and hospital by pilgrims and crusaders on their route to the Holy Land.
The traveler will also enjoy a walk around the harbor with a great view of the Cathedral. Also not be missed is the Villa Comunale, a charming garden by the sea, definitely one of the best spots in the city.
If you liked this post, save it on Pinterest!