Trulli and Masserie in Puglia
Two forms of rural dwelling represent the uniqueness of the Apulian countryside: the trulli and the masserie. The former are mainly found in the Itria Valley. The buildings take on the typical conical shape and were built with poor construction materials such as stones. These buildings served as shelters for local farmers. Even more interesting is the origin: archaeological excavations testify to the presence of trulli since prehistoric times.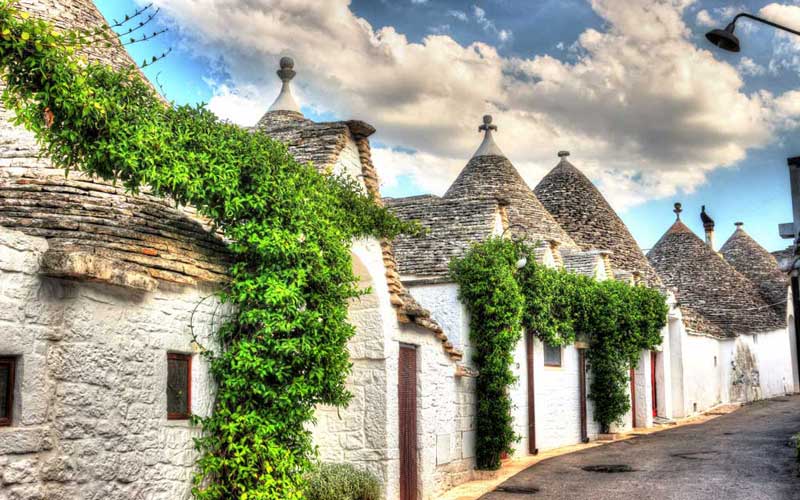 As counterbalance to the trulli, we find another type of rural settlement, the masserie. The current masserie are the result of the social composition of Puglia in the past. Land ownership was the form of economic income for local lords and notables, who used peasant labor to cultivate large plots of land.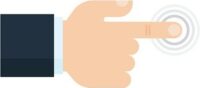 Between the sixteenth and eighteenth centuries, the baronial families received permission from Spain to occupy the large agricultural areas that had remained uncultivated. The baronial houses thus became the local fortress, complete with fortification and circles of protective walls against any attacks.
The areas of Puglia most affected by the phenomenon of masserie coincide with the provinces of Taranto, Brindisi, Lecce and Bari. Among the Apulian cities that are in close contact with the masserie, the beautiful Ostuni stands out.
The typical structure of the masserie, in addition to the aforementioned fortification, includes a large internal courtyard that surrounds or flanks the residence. The "Caditoie", protected the openings to the outside; there were some defensive structures that threw heavy materials against "unwanted guests".
Dozens of masserie have currently resisted the wear of time and atmospheric agents. Indeed, they have been included in the enhancement program of the Apulian territory. The managers of accommodation facilities did not miss the opportunity, transforming old masserie into beautiful farmhouses.
For tourism in Puglia, therefore, do not underestimate the idea of ​​staying in the masserie, to relive the everyday life of the rural life of the past.